Ohio Maple Syrup From Miller's Sugar Camp
Amish Maple Syrup
100% Pure Old Fashioned
We are delighted to provide 100% pure, old fashioned Ohio maple syrup expertly created by Amish craftsman at the Circle L Ranch in Burbank, Ohio. Maple tree sap is harvested from maple trees on our property and cultivated into a wide variety of Ohio maple syrup products including our standard Amish Maple Syrup, Amish Bourbon Barrel Aged Maple Syrup, Amish Cinnamon Maple Syrup, and our Amish Maple Walnut Syrup. Learn where you can buy our maple syrup via the button below: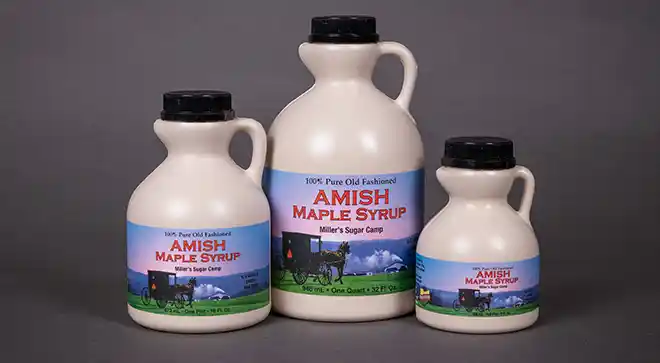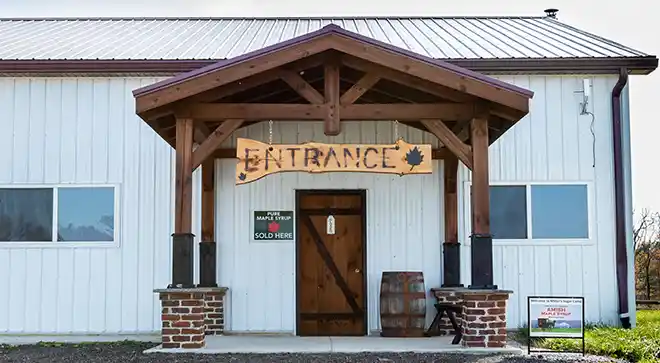 Our Story
About Miller's Sugar Camp
Located at the Circle L Ranch in Burbank, Ohio, Miller's Sugar Camp is surrounded by acres of Ohio maple trees. Our Amish craftsmen painstakingly harvest maple sap and cultivate into our syrup products.
The pursuit of perfection is the way of the Amish. Our US Grade "A" 100% pure rich amber taste maple syrup, indigenous and unique to Northeast Ohio, is a classic example of these fine standards.

Articles & Announcements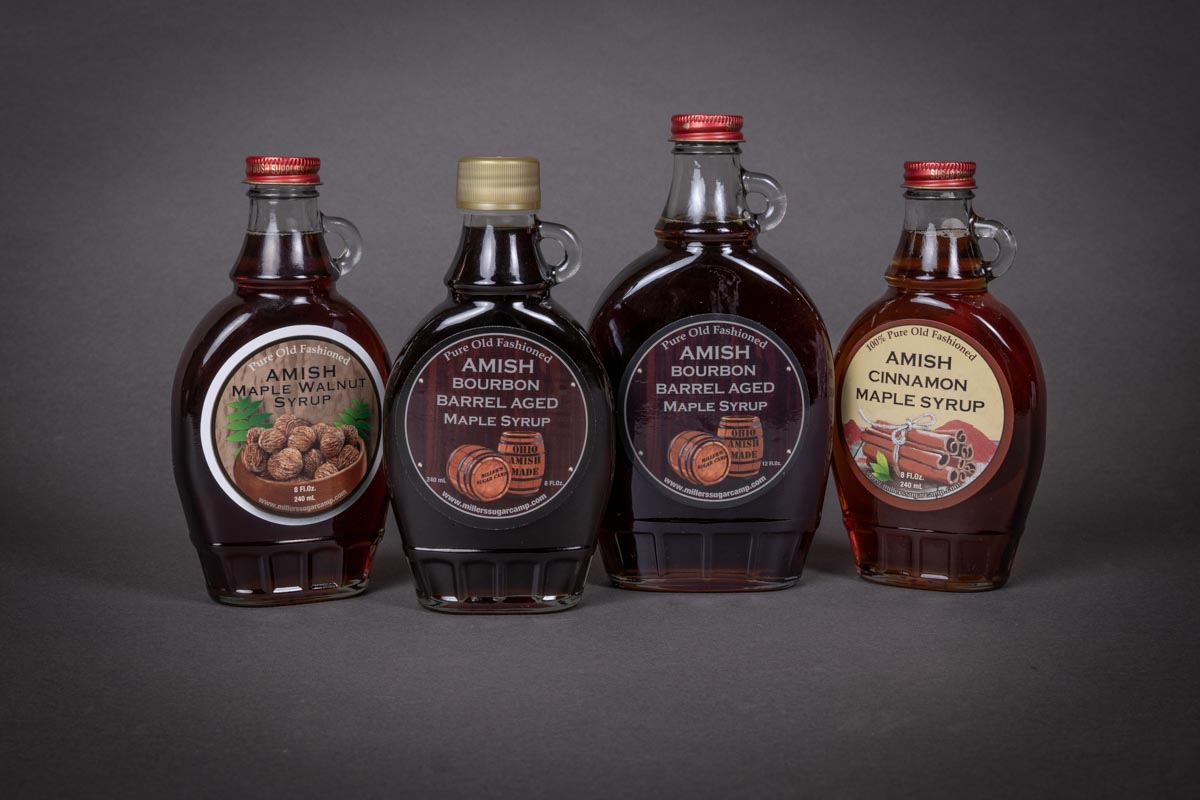 What Makes Miller's Amish Maple Syrup So Special?
For generations the art and craft of making maple syrup has been passed down to the team at Miller's Sugar Camp. We strive to produce the highest quality, best tasting and mouth feeling Ohio maple syrup available.
Read More